The Griffon project
After I realized that my glowplug motorcycle innertube was a failure, it took me some time to recover from the crack in my ego. But I recovered and did some research on RC-Hovercrafting. Of course, one can not bypass the Mark Porter website when operating in the model hovercraft universum.
Mark was also very helpfull on my inquiries, after which I decided to go for the Griffon 2000 by the plans that he provides for free on his site.
(However, some of the work still has to be done by yourself :-)
Picture of the real Griffon 2000 (from Griffon brochure)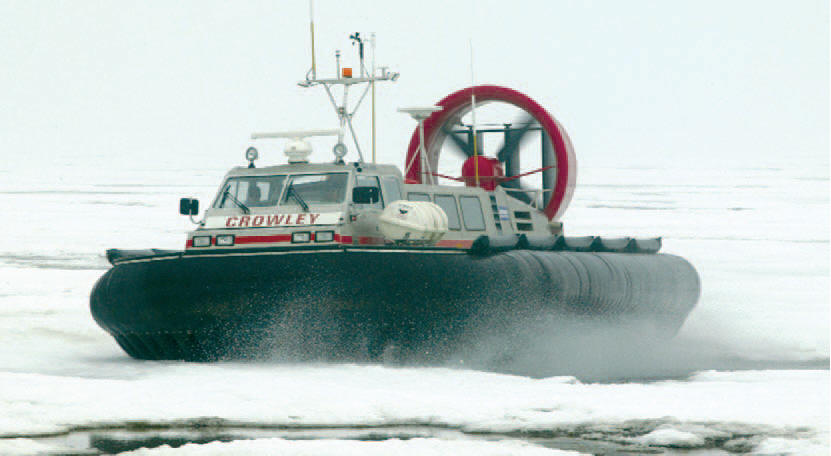 This project is still under construction, but if you use the navigaton menu on the left, you'll be able to follow it as it goes on.